I have been planning to visit Bali since I came to Asia early 2000, but never really had the chance to make it happen. Known to be a popular tourist destination amongst Australians and developed Asian nations, Bali attracts over 3 million tourists annually. The beaches and waves are famous amongst surfers, but Bali offers cultural sites and natural attractions as well.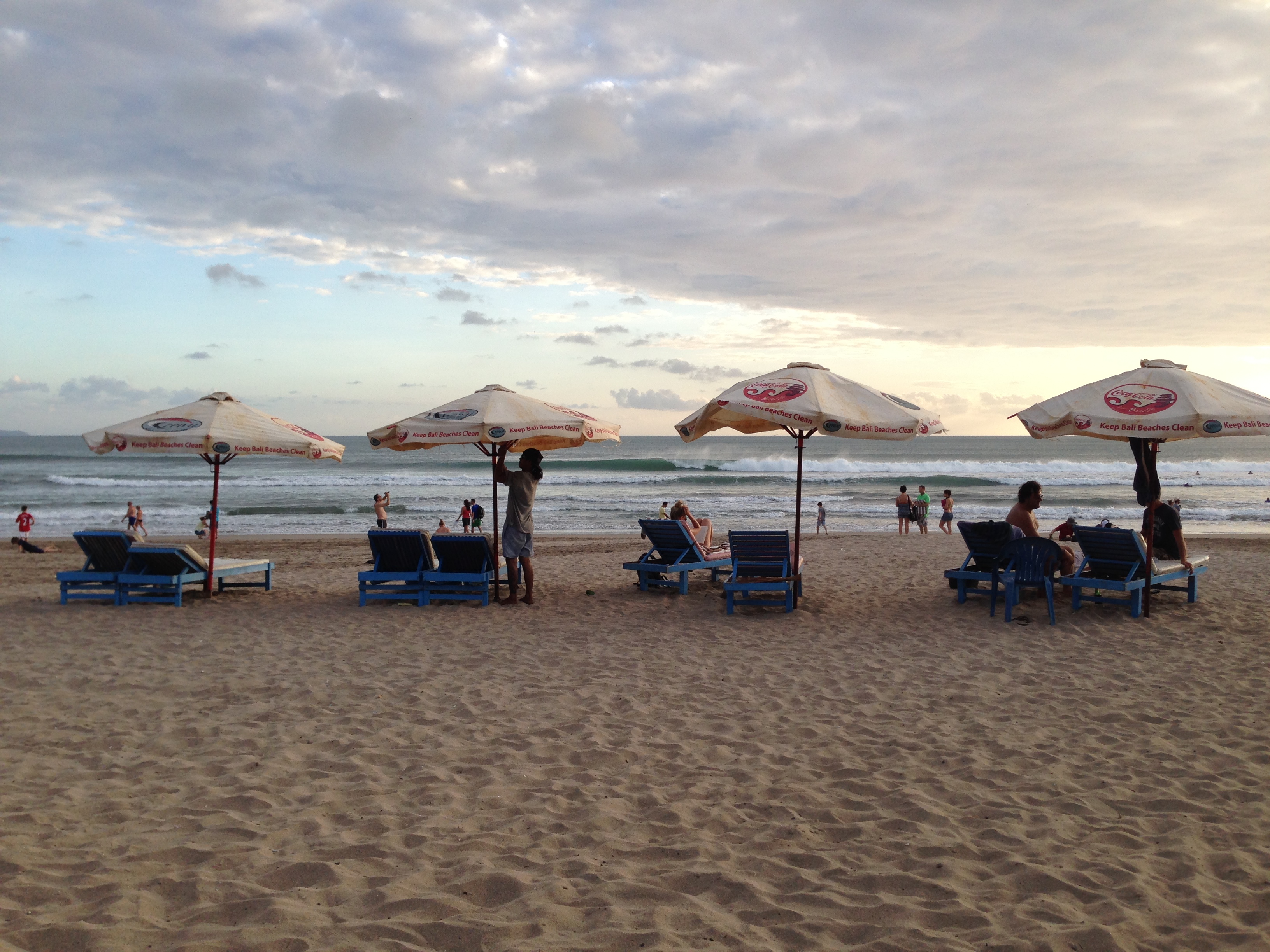 A few weeks back I had a chance to finally visit Bali. Being more of a business focused trip, I didn't unfortunately had much chance to enjoy the holiday activities, but had chance to get a glimpse what Bali is all about.
I arrived there Thursday afternoon and had no troubles getting through the airport procedures. Somehow the famous tourist destinations always make it very pleasant to enter. Finding a taxi to the hotel in Kuta beach was easy. The hotel I stayed in was a very positive experience. The staff was overwhelmingly friendly, included free breakfast that was more than instant coffee and toast. Overall the hotel, located right next to the beach, was bargain for the price. If you are planning to stay in Kuta and want an inexpensive hotel next to the beach check out Best Western Kuta Beach.
My meeting the next day was in Ubud, about an hour's drive from Kuta. The hotel arranged a driver for the whole day for who took me to the meeting and back. It was nice to see the Ubud side of Bali as well. I met with a Company called Kopernik, a company that connects life-changing technology with those who need it the most. We are looking for a distribution partner in one of the projects related to solar lights. More on that later.
At that time they were in the process of moving their office closer to Ubud center. The office where we met was one of the most interesting offices that I have ever been in. I have visited houses turn to offices many times, but never in such a clean, natural environment. The coffee table was literally in the middle of jungle garden. Absolutely great!
It was really nice to spend some time on the beach looking at surfers riding the waves, kids flying kites, and the beach vendors trying to get customers with innovative ways. Even though Thailand is full of beaches, it's always nice to see something new. Next trip to Bali will hopefully be more on the holiday side!