It finally happened. For a number of boxing fans a dream came through. After years of waiting Manny Pacquiao and Floyd Mayweather finally stepped into the same ring. Was the waiting worth while? Yes and no… Many questions were answered, while lot of speculations continue.
The fight – coined as the "fight of the century" turned out to be somewhat of a disappointment to many, who expected to see a world class bout.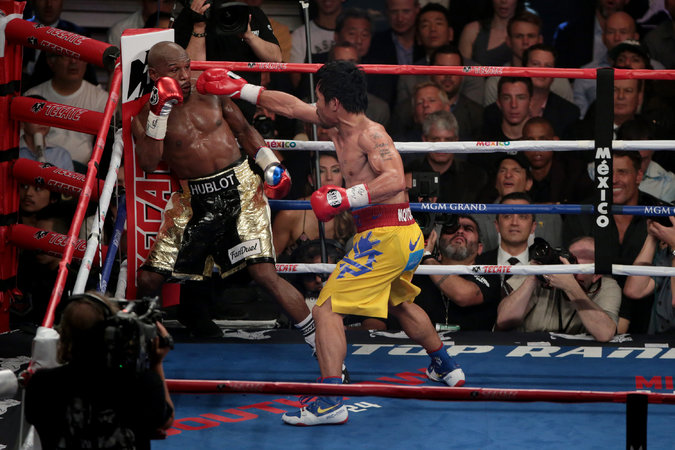 Manny started of slightly stiff while Floyd maintained his distance and style. Nothing ground-breaking in the first two rounds. In the third round Manny started to add pace and both gained hits. Fourth was probably the most action packed round of the whole fight and Floyd looked to be in trouble a couple of times, while Manny delivered in couple of good crosses and body shots, followed by flurries. After the fourth round the pace slowed down. Manny chasing, Floyd running away. Twitter filled up with amusing tweets after the fight 'accusing' Floyd for running away and hugging instead of boxing. This one in particular: "I wish my girlfriend was more like Floyd, when we fight he would just hug me".
Now, who won the fight? According to the judges Mayweather by unanimous decision.›› continue reading