I visited Myanmar recently. The main purpose was to meet some local business people but also to attend few presentation sessions at the Myanmar Development week held in Yangon and mainly organized by UN ESCAP and UMFCCI. My last trip to Myanmar was in 2005 and many things had naturally changed quite a bit since.
The Airport was functioning smoothly and I got through the immigration with no issues. Although I heard that one of the speakers at the development week had had some problems due to visa issues. A word of advice here, the tourist visa is easiest to apply, if you are visiting for a short time. (Also as a bonus you get much nicer treatment in the embassy than business visa applicants.)
We stayed at PARKROYAL Hotel Yangon, which exceeded my expectations. It was like a decent 4-5 star hotel in any Asian city. Everything worked perfectly. We booked a private city tour, which was really good. Of course we had to ask the tour guide to skip the pagodas and tourist attractions and to show us real Yangon life. Was really nice to have our own Wikipedia on Yangon for couple hours. Poor guy probably expected to do his usual routine tour. Well, in all fairness we did check out one 'sort of touristy' attraction: The house where Aung San Suu Kyi spent 15 years of her 20 year house arrest. It's still her house, so we had to stick to taking touristy photos in front of the house.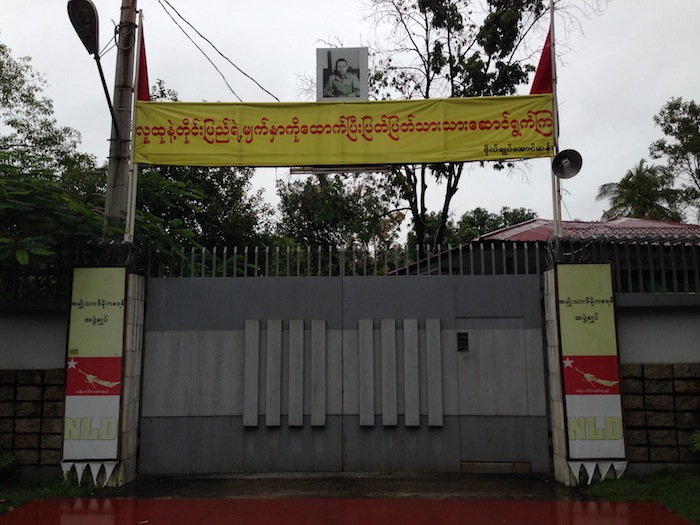 Overall it was a great trip. Business meetings went well and I really enjoyed meeting all the people from UNESCAP and UMFFCI, who were organizing the event.