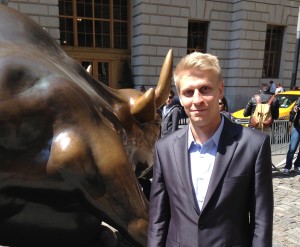 This blog covers everyday life of a start up entrepreneur, 3D printing and events, online marketing, travel and life in Asia in general from a western perspective. I also occasionally write reviews on services and products.
Prior to this blog I used to write in Finnish about life in Asia and the cultural challenges that I faced during the first years of living here. That blog still exists (although not updated regularly) and can be found at http://eethuu.vuodatus.net.
As an entrepreneur I have co-founded two media companies. 3D Printing Industry focuses on the wonders of 3D printing and reports daily news on the topic. NemoGuides and it's Finnish language brand MinneThaimaassa.com are operating in the travel industry. I am also involved with Hong Kong-based Sancus Group, and a member of two task forces in United Nations ESCAP Business Advisory Council (EBAC). I have worked as a consultant for a number of clients worldwide helping them to formulate and execute their online marketing and sales strategies. My full profile can be found on LinkedIn and my Twitter account is @EetuKuneinen.
The best and recommended way to follow this blog is – of course – coming back regularly and reading the articles on the site. There is no limitation how many times you can read one article, or even share it with your friends! But in case you would like to be notified when new articles are published, the easiest way is to sign up for the newsletter. The email goes out once a week, usually Fridays. I will never share your details with anyone.
Disclaimer: All views expressed in this blog are mine alone and not related to any of the companies, organizations or any other parties I am connected to.