Every once in a while I have the urge to close computer & phone, and just escape Bangkok's concrete jungle. Unfortunately most of the nice beach destinations are more than 3 hours drive or a flight away from the busy capital (Koh Kood, Koh Mak, Krabi, Phuket etc.), but luckily there are plenty of options for the beach getaways near Bangkok. One of them is Koh Kret.
Koh Kret is a tiny 2 square km island located in Chao Phraya river in Nonthaburi province north from Bangkok. It is a man made island with history that dates only to 1722, when a canal was built as a short cut to a curve in the Om Kret part of Chao Phraya river. The canal was widened many times and finally Koh Kret became an island. Koh Kret has served as a refuge for Mon tribes and even today they have kept some of the culture alive through pottery making.
Koh Kret offers a number of temples, local shopping opportunities, pottery factories, and many beautiful river view locally run small restaurants and coffee shops. There's not that much for visitors to do on the island, but that sort of is the point of going there. It's a great opportunity to see local culture and small village life outside Bangkok. Definitely worth a visit, if you can find the way…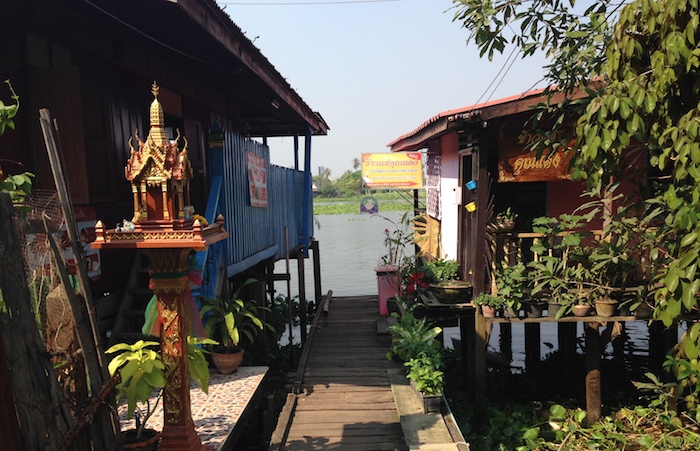 Getting there
Unfortunately finding ones way to Koh Kret is not the easiest thing in the world. We found couple of options to get there. Bus 166 leaves from Victory Monument and arrives at the last stop Pak Kret market. Next to Tesco, walk in Soi Sukhaprachasan 1 and go all the way to Soi 6. Then walk all the way through the temple (Wat Sanam Nuea) and you'll find a small pier where the boat to Koh Kret costs 2 THB per person.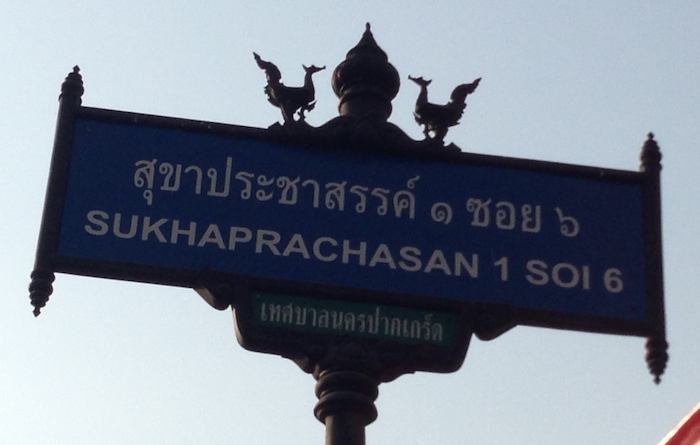 Because of the on-going protests, we decided not to take this option, but instead took a BTS to Saphan Taksin, where we hopped on the local Chao Phraya Express boat, which would take passengers all the way to Pak Kret pier (N33) Mon-Sat 6.15-8.00AM and 3.30-6.00PM. Well, we of course chose Sunday as the visiting day, so the last stop was Nonthaburi (N30).
Finding the way from Nonthaburi pier was a little tricky. No signs anywhere, and asking the locals didn't help much. There is a bus stop on the main road past the Nonthaburi market and the big intersection, where local busses operate. As we were waiting for a bus number 32 to Pak Kret, a song thaew[1] passed by that was going to the same direction, so we hopped in. The song thaew stopped just in front of the Tesco.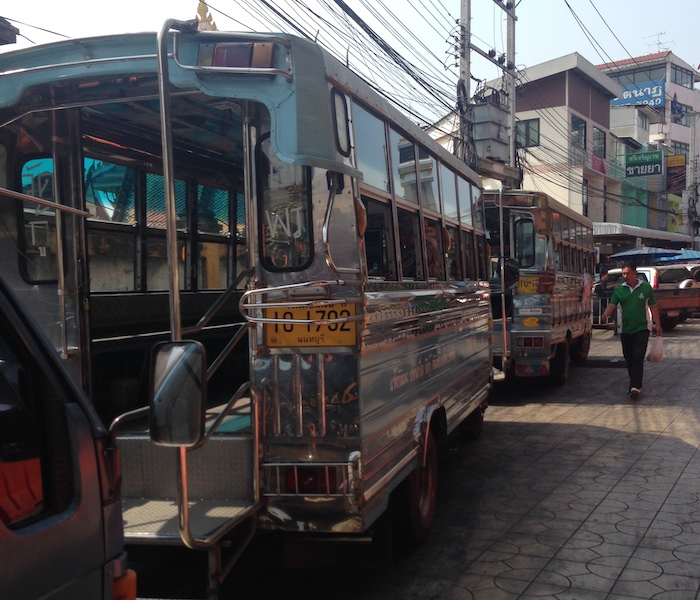 ---
[1] A song thaew is a truck where two seat rows have been placed at the back of the truck, so that people can sit. The back of the truck is open for easy get in and get off. (If you have seen Hangover 2, you might recall the scene where they are heading to the monastery in a song thaew.)