Inside 3D Printing Singapore took place last week in Marina Bay Sands Hotel Conference facilities. Inside 3D Printing is a global 3D printing event series organized by US-based MediaBistro. The inaugural event was held in New York April this year and we were excited to attend it.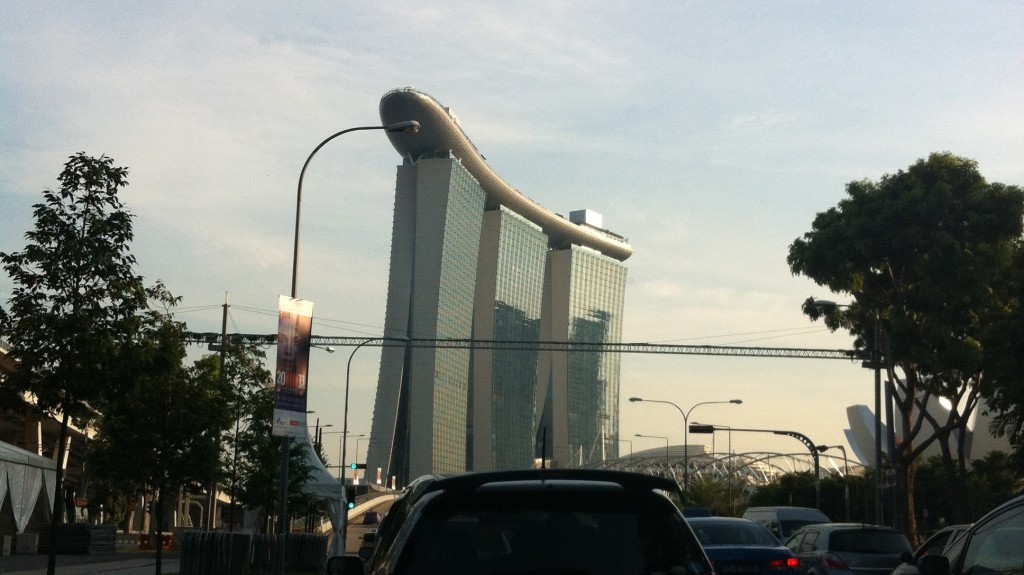 Obviously being a media partner for the events, we have been following every one of them closely, but we were really looking forward to this one. Partly as it was the first trade show for 3D printing in this region, but also because Ari Honka, my business partner from 3D Printing Industry, Ian Gibson from National University of Singapore and myself put the speaker program together for the conference and co-chaired the event.
The conference ran in two tracks, one larger room where the keynotes were also held. I was MC'ing track 2 in the smaller room, while Ari and Ian took care of the track 1. It was pleasing to see that everything we had planned program wise worked fantastically, all the speakers were on time, none of them failed to show up, and they delivered exactly what we hoped.
My personal highlight of the show was to see Phil Reeves from UK-based Econolyst lay out his incredibly high level of knowledge on 3D printing and this time focusing on medical and healthcare sector. Another one I was really looking forward to was Maltesh (with a really long last name), from Wipro India. He focused on metal 3D printing of which he proved to be quite an expert. The third speech that I was following quite intensely was Lawrence Schrank, who has been working with 3D scanning technologies for decades with some of the largest organizations in the world including US military, NASA and United Nations. He went into very much details and brought something new to the table which I hadn't ran into before: the Octree — an advanced form of volumetric representation that as and when it comes online will likely make an impact on industrial 3D printing too.
Being 'tied up' on the track 2, I unfortunately missed couple sessions that I really would have wanted to see. First was Olaf Diegel who is the man behind one of the coolest 3D printing applications I can think of: 3D printed guitars. Another one that I would have wanted to attend was the IP and law session by Bill Cass from Cantorn & Colburn from the US, who touched the IP issues and 3D printing.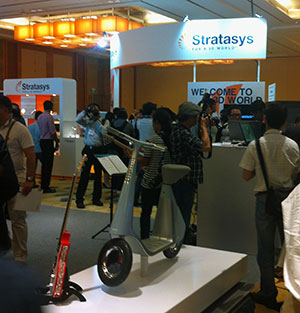 The expo side featured booths from the event sponsors, 3D Systems and Stratasys being the big boys of course, but some local players had made their way there as well. Also should probably be noted that 3D Printing Industry was also present.
Overall the event was successful attracting nearly 2000 visitors over 2 days. We had a great time and I am really looking forward to next one in this region.