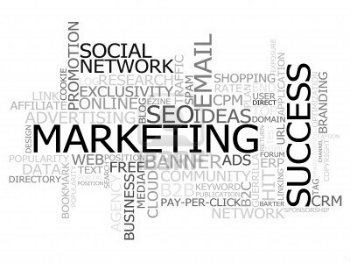 The year 2013 witnessed a number of course changes in online marketing. Along Search with Google algorithm updates, the changing social media features and the number of new channels growing rapidly, multiple screen becoming the trend word, the online marketing stage is set to keep changing faster and faster. As a marketer it's a confusing field to be working in, but at the same time it offers vast number of opportunities.
Here's a brief recap of 2013 and some takeout for 2014.
Google Search
In 2013 Google launched some major algorithm updates such as the Panda, Penguin 2.0 and Hummingbird. Panda focused on penalizing weak content sites, such as "content farms" and "scraper sites", and lifted up those with regular original content. Penguin 2.0 as it's predecessors was aiming to hit hard on web spam and highlighted even further website authority. With a new letter started algorithm – Hummingbird – Google is now able to recognize full-question searches instead of just parsing specific keywords, and are able to appropriately rank answers to these long-tail question searches. If that wasn't enough Google announced September that all keyword data would encrypted, not only logged in user data. Although there are still ways to gauge keyword data, it's not as easy as it used to be.
In addition to the algorithm updates, Google introduced the Knowledge Graph, which aims to directly show graphic results (including images) for queries to provide search results directly within Google domain. Organic search results were pushed lower down.
In Google AdWords probably the biggest change for 2013 was the introduction of Enhanced Campaigns, which allows multi device targeting in a simplified manner. With Enhanced Campaigns marketers can reach their audience and create targeted message for the right context at the right time. In other words better ads can be created and optimized across multiple devices.
Social Media
Facebook introduced a number of changes during 2013. Hashtags allow users to find posts based on certain terms that have been hashtagged. Verified Pages gives public personalities, such as celebrities, institutions etc. the ability to identify their official page with a blue tick, in a similar manner as in twitter. Through Promoted Page Likes pages can promote likes directly to the page, in addition to the page content advertising. Ads manager was also updated to help page managers to focus on their ROI. Replies on pages allows users to reply directly on certain comment on pages. 
Twitter's focus was mostly on improving their advertising. Twitter for Business website was launched to create a resource for businesses utilizing twitter. Keyword targeting for ads allows targeting users whose tweets match a certain keyword. In addition advertisers can target users based on their interests. Twitter introduced Trends in over 160 locations, which allows users to narrow down trends in certain location.
LinkedIn was not as busy with their new features as the two giants Facebook and Twitter, but they rolled out some changes too. Like Facebook, LinkedIn brought in the ability to mention contacts in posts. The contacts will be directly notified of the mention. Another new feature allows users to bring all contacts into one place in order to easily stay up to date what's going on in your contact circle.
Google+ introduced a new cool layout looking to aim at multiple devices screen size. Another major change was in Google places for local businesses. It's now easier to type in the business information with a step-by-step process and it's supposed to work better with other Google products.
YouTube changes focused on One Channel design with a new cool layout, the display image can be set for multiple device screen size. Good changes from business and branding point of view.
Social media users
Despite the talks of the traditional channels such as facebook dying and new channels taking over, facebook remains the leading platform in terms of users (1.25B), followed by twitter (500M), Google+ (500M) and LinkedIn (238M). This is not to say that some highly targeted social media wouldn't work better for highly targeted campaign, but that these networks still rock and will likely keep doing so in the years to come. Instagram is one that has the potential to reach up to these user level with a rapid user growth (150M), since it's launch in 2010.
Takeout
The most important things haven't changed and are unlikely to change in the years to come. No matter how much the algorithms, social channels, devices change, quality content will remain the most important asset for any online platform competing for visitors through online channels. Satisfying the customer is the most important aspect; no matter what strategy the marketer has chosen.
Focus on creating quality content and push it out frequently. It's the best and most important strategy you can create to sustain traffic for long term. Creating a strong content strategy will be very crucial going further into 2014:
Regular, helpful content targeted at your audience.
Social signals from regular sharing and engagement.
Freshness or signs that your website is alive and growing.
Increase authority connected to your body of work.
To gain organic search visibility links do still matter a great deal, but don't try to out game the system (e.g. Rap Genius case). Let it happen naturally, or through outreaches, but don't try to manipulate the anchor text.
Paid search will be focusing a lot on the Enhanced Campaigns. More insight on that can be found here. Also the keyword data that is not available for organic searches is still available at Google PPC platform.
Optimize your website for multiple devices. This is getting more and more important, so get your responsive CSS up and running. People are getting better and better at doing ecommerce via mobile devices. This has an implication for Google search (organic and paid) as well as mentioned before.
Despite the number of growing social media channels, it pays off to grow your follower bases in the same channels that worked throughout 2013. If you are not doing anything in Instagram that might be one to start looking into going further, due to the rapid growth rates. Managing multiple social accounts can be painfully time consuming, but platforms such as HootSuite or Buffer can offer relief in that.
Build follower bases. This goes to social media as well, but also email marketing, which has been and still is one of the most effective ways to reach your audience.
Diversify. Don't rely on one or two traffic channels. Try to build healthy shares for various traffic sources.